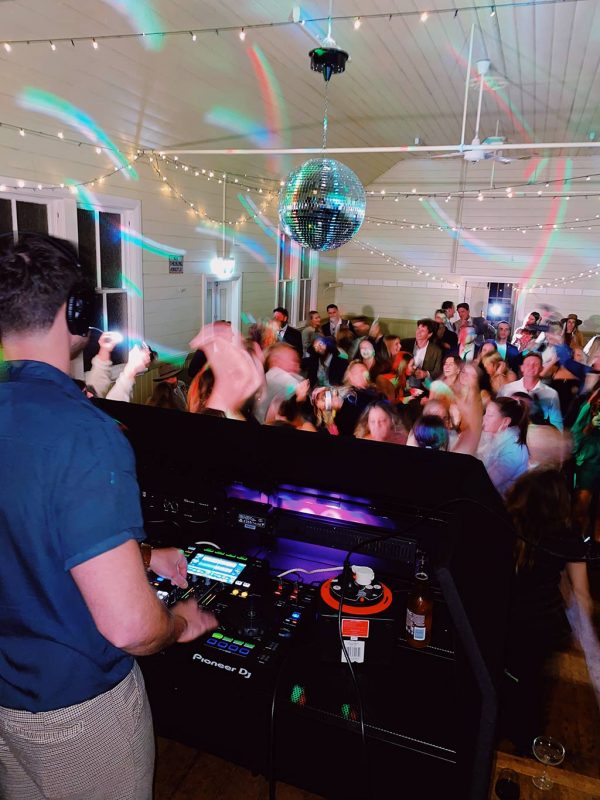 During dinner, for the first dance &
to get the dance floor pumping
DJ for reception: While dinner is enjoyed and guests are chatty, our DJ will quietly set up in the background whilst the live music is packing down. This is a seamless transition and adds another element of surprise to the night by having another act to make an appearance.
After dinner and possibly speeches, the DJ will generally start his set with your first dance song and then continue to pump out bangers to get people moving! Feel free to get as involved as you like with song requests.
The best way to go about it is to give us between 5-20 songs you would love played at your reception to ensure the DJ plays the songs that you and your guests want to hear.
DJ set:

3 hours for your reception – includes a dinner playlist, the First Dance song for the newly married couple and then into some dance floor bangers! We have partnered up with a handful of Byron Bays' hippest DJ's – they have the best gear, look the goods and are totally receptive of your song requests for the night