BYRON BAY, GOLD COAST & SURROUNDS​​
CREATES ATMOSPHERE THAT BUILDS THROUGHOUT YOUR DAY
The Dan Clark Band is from the Byron Bay area, NSW, Australia. They play a mix of Pop, RnB, Reggae, Rock and Dance music – playing for Weddings, Parties, Events and Venues regularly.
The Dan Clark band have travelled up and down the east coast performing together for over seven years. They love putting a unique twist on all your favourite songs, they always have a song up their sleeve for every guest.
The Dan Clark Band connects with their audience through their incredibly infectious, captivating and energetic music. They draw from a wide range of musical influences and aim to provide a level of entertainment that exceeds all expectations: from the Ceremony, Canapé and Cocktail hour live duo through to DJ for the ultimate dance party.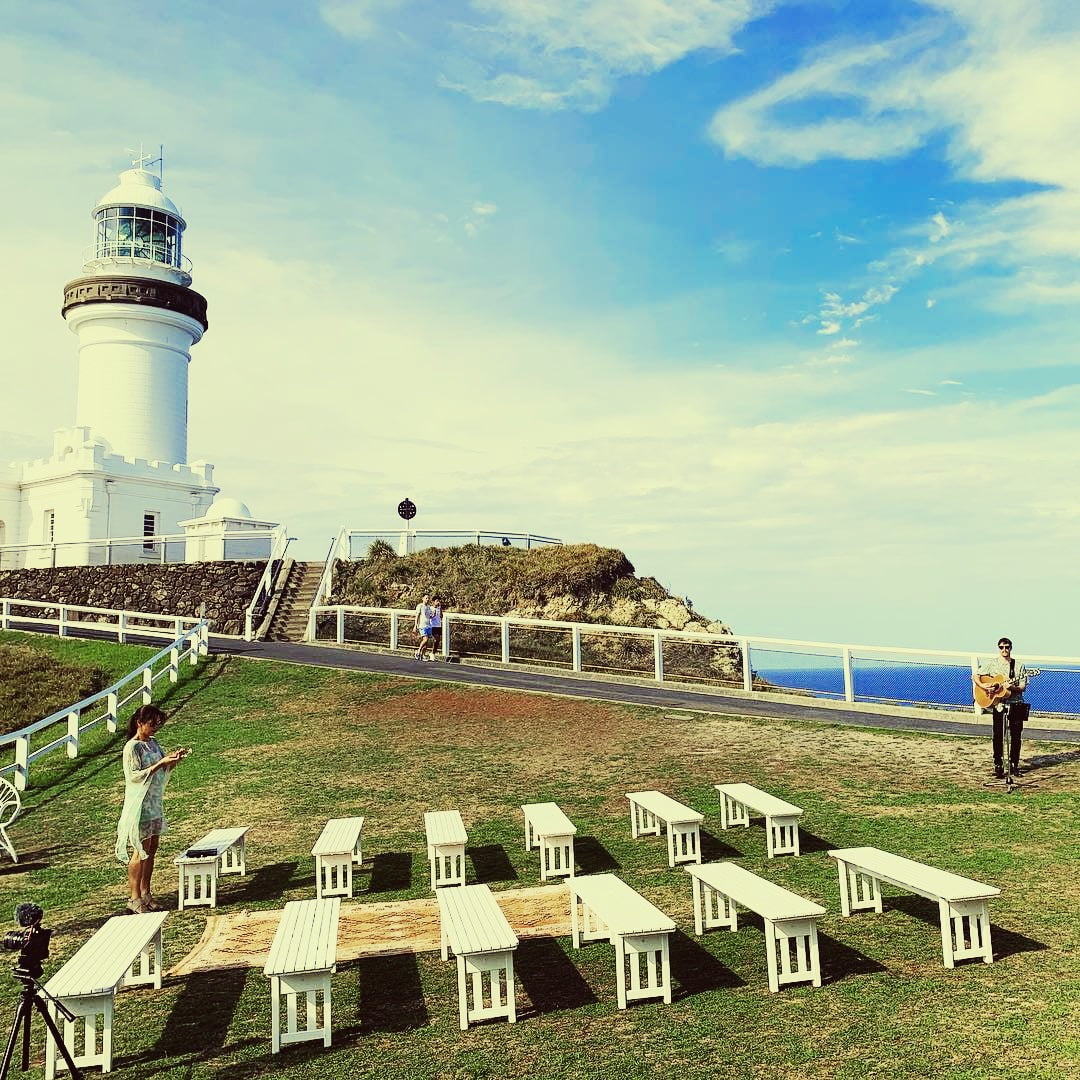 WHY CHOOSE THE DAN CLARK BAND?
MUSICIANS EXPERIENCED IN PLAYING WEDDING MUSIC TOGETHER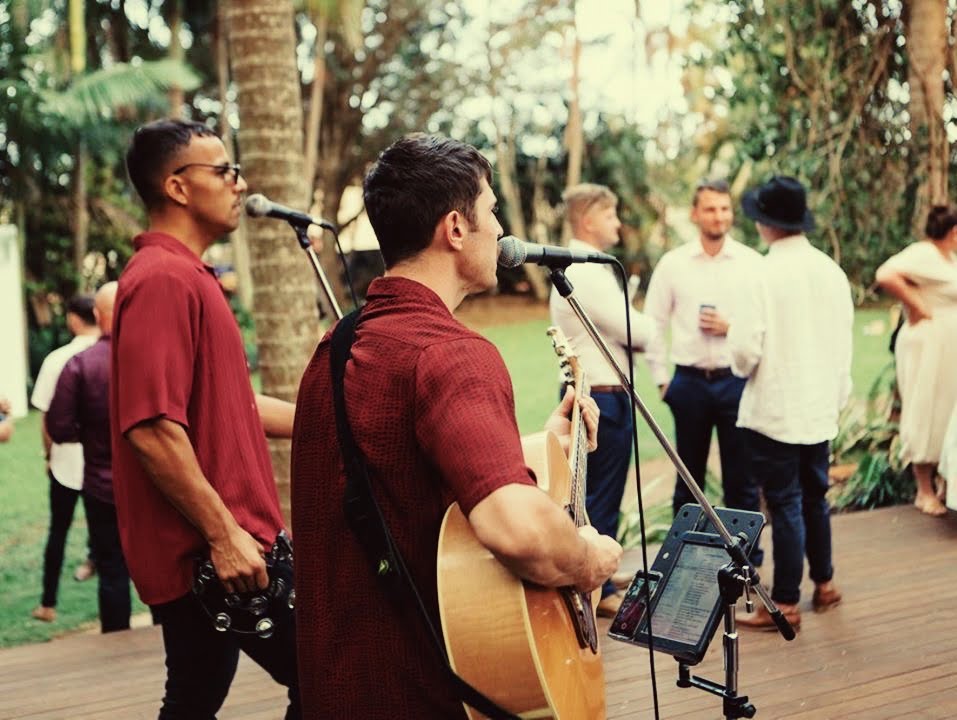 The more the Dan Clark Band have played at weddings their performance skills have improved individually and also as a band. 
Playing wedding music with the same bandmates over the years has resulted in a tight, versed sound that oozes confidence. They are a complete package – their familiarity with each band member taking guesswork out of their performance. 
They are not one of those wedding bands that slaps a team of musicians together – years ago Dan worked with booking agencies that tended to throw bands together. While the wedding entertainment was professional, Dan now understands that the bride and groom want the very best, to hire a band experienced in playing together to deliver the very best musical experience for the wedding party and guests.
PERSONALISED TO THE COUPLE​...
DON'T STRESS, WE WILL GET YOUR WEDDING MUSIC SORTED
As we plan and organise your wedding entertainment we like to personalise it to the couple and be as hands-on as possible. We invite clients to call or email, good communication is paramount in ensuring we are on the same page and to put minds at ease.
We know that the wedding music and entertainment can be put on the back burner – after the venue, photographer, celebrant, catering and transport the music can often be an element that is last-minute for the bride and groom to organise. Once you book us for your day we make the planning as easy as we can, we send song ideas (to get ideas flowing) for the bride and groom to choose for their formalities.
Once it's all in place and the wedding day has begun that's when our music really shines. Starting with personal songs for the ceremony into some epic tunes whilst the guests crack (or sip) their first drinks, through to the all-important dance floor shenanigans! Often times the bride and groom have approached us with gratitude and an overwhelming "thank god we hired you guys" in their eyes. After all, what would the guests have done for all those hours they were not engaged in the formalities of the ceremony, speeches or dining?
From my point of view, after attending, playing music at and experiencing the memorable moments from my own wedding day, the recipe for an outstanding wedding day is happy people, abundant food and alcohol and of course outstanding music entertainment! Save your date with us ASAP to avoid missing out.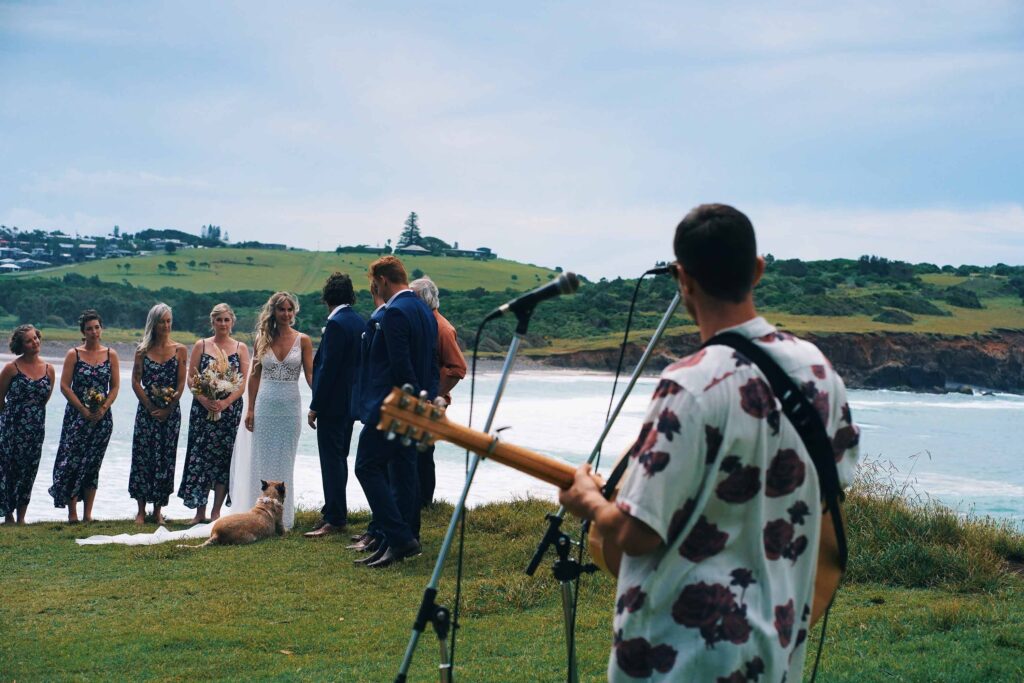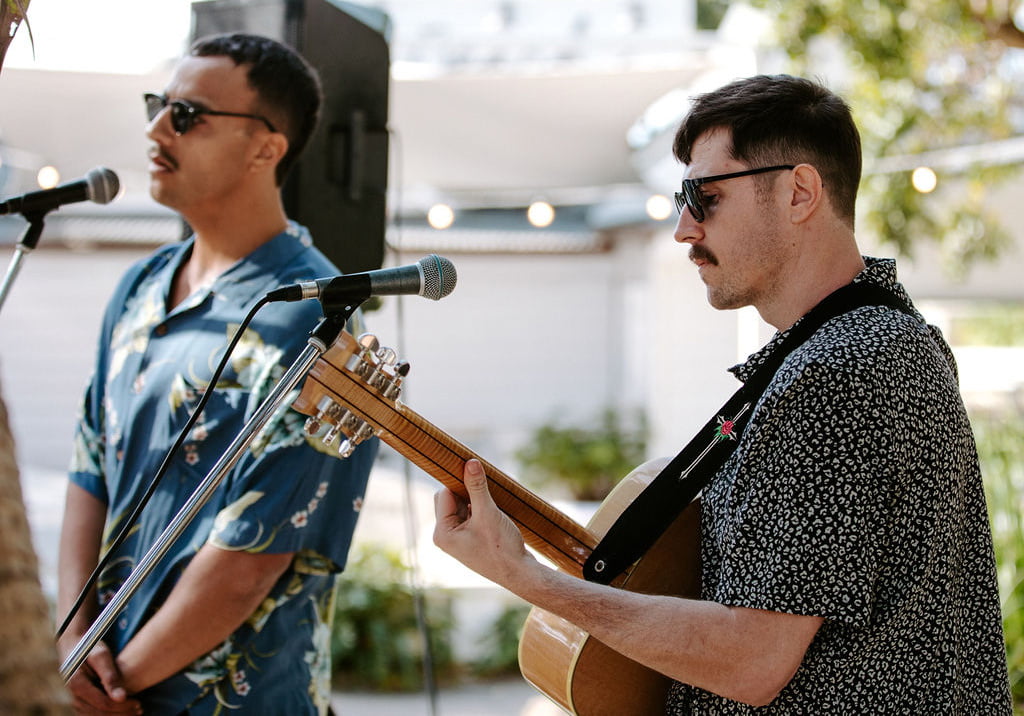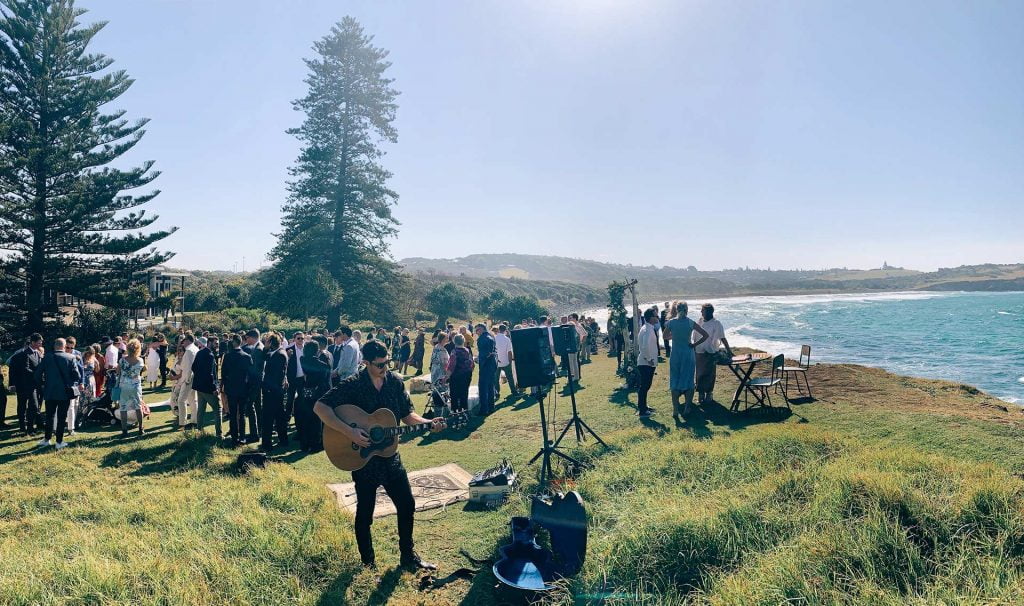 Our wedding music creates an atmosphere that builds through the wedding day
hear from our brides & grooms